by
admin
on Monday, August 24th, 2015 |
Comments Off

on CSFA Legislative Update – August 21, 2015 from Ted Schroll, Jr.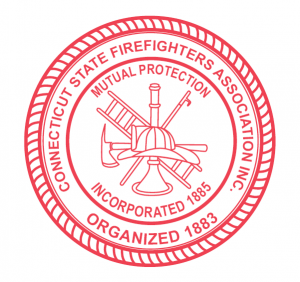 All,
With the adjournment of the regular session and the special session of the 2015 CT General Assembly, this report will be the last listing we will be reporting for this legislative year.  I believe that I have been able to discover all items pertinent to the Fire Service for this year.  There are a few items that should be brought to your attention.
House Bill #6987 and Senate Bill #999 both provided for some co-operative efforts between the Fire Service and the Dept. of Public Health / EMS communities.
In H.B. #6987, Section 9 adds all levels of EMS providers as mandatory reporters of elderly abuse.  Section 51 of the same bill addresses updates to infectious disease reporting procedures.  Thanks should go to Mary-Ellen Harper of the Farmington F. D. for her efforts in this endeavor.

S. B. #999 makes various changes to EMS statutes.  The bill includes language that establishes a hierarchy for determining EMS provider responsibility.  It also specifies that the provisions of the bill do not limit the authority of a fire officer to control and direct emergency activities at an incident scene.  Thanks should go to Chief John Oates of the East Hartford F. D. for his assistance in ensuring that proper statutory language was inserted.
Fiscally, in the state budget bill H.B. #7061, we were able to obtain restoration of approximately 70% of the operating funding for the Regional Fire Training Schools.  This funding had been zeroed out in the Governor's original proposal.  Also, in S.B. #1501, in the special session, we were able to obtain an additional $10 Mil toward the Regional Fire Training School Capital Improvement Project.
In S.B. #1502, named the budget implementer bill, there were a few section that pertain to the Fire Service.  Section 57 requires that when a landlord rents a dwelling unit, they must include a notice in the rental agreement as to the existence or non-existence of an operating sprinkler system.  Section 166 requires that the Commissioner of DESPP, along with the Commissioners of DOT & DEEP, shall develop and implement an enhanced accident response plan.  Section 215 & 216 includes re-writes of the flashing light and colored light statutes CGS 14-96p & 14-96q.
As a point of information, the cancer benefit for firefighters and the PTSD benefit for police officers did not pass.  Also, the bill that would have required all PSAPs in municipalities with populations below 40K to consolidate, did not pass.
If there are any questions on any of the bills on our listing, you can email me at the address on the bottom of this message.  I will then attempt to answer your question or refer you to an answer.
Ted Schroll Jr., Legislative Representative
Connecticut State Firefighters Association
703 Ridge Road
Wethersfield, CT 06109-2634
CSFA Online 2015