by
admin
on Tuesday, February 26th, 2013 |
Comments Off

on CSFA Legislative Update – February 26, 2013 from Ted Schroll, Jr. with House Bill Status Report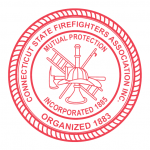 All,
The public hearing process continues.  There are a few bills that are of interest to us this next week.
On Tuesday 2/26:
H.B. #6434 – This is the bill that would add any and all volunteer fire departments and volunteer ambulance companies to the definition of "employer" under OSHA.  This could be labeled the GOSHEN F.D. bill.  It is to counter the unsuccessful Dept of Labor's lawsuit against the Goshen F. D.
S.B. #905 – Would extend portal-to-portal workers' comp coverage for public safety dispatchers under certain circumstances.
S.B. #925 – Would extend workers' comp benefits for police & firefighters who suffer cardiac emergencies from "on duty" to, "within 72 hours of engaging in certain public safety operations."
On Thursday 2/28:
H.B. #6425 – This is a bill that has several issues related to changes to fire marshal certification & training activities.  It is our understanding that the CFMA has serious concerns with the initiatives proposed within this bill.
H.B. #6454 – This bill was proposed by the CT Chiefs Assoc. & CT Career Chiefs Assoc., and submitted by the CSFA.  It would provide that the street on front of your fire stations would be designated as work zones, to help provide protection for your firefighters that have to direct traffic flow upon leaving the station for an alarm or returning and having to stop traffic to allow the apparatus to back into the station.  It is expected that Chief Flynn from Suffield will testify.  Any additional Chiefs that are available are welcome.  Also, any Fire Department that can support this initiative should provide written testimony on your letterhead to Chief Flynn or myself by Wed P.M., or directly to the Public Safety Committee at the LOB before noon on Thursday 2/28.
S.B. #929 – This bill is of particular interest to Fire Marshals.  If this is of interest to you, I would suggest contacting your local fire marshal.  I'm aware that the CFMA legislative committee has been having discussions over the content of this initiative.
If I can be of any assistance. Do not hesitate to contact me.
Ted Schroll Jr.,

Legislative Representative
Connecticut State Firefighters Association
Wethersfield, CT 06109-2634