by
admin
on Monday, June 3rd, 2013 |
Comments Off

on CSFA Legislative Update – June 3, 2013 from Ted Schroll, Jr with House Bill Status Report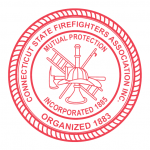 All,
As we move into the final days, last week was quite busy.  It was a short week because of the holiday and there was lots of work to do.  The week included a Saturday session.  There were a couple developments that should be mentioned.  I mentioned last week that H.B. #6495, which included new procedures relating to "Q" driver's licenses had been deleted and the bill has been re-written to provide a process for driver's licenses and ID information for undocumented immigrants.  However, all the information that was included in that bill was re-written into H.B. #6033 which now appears on the bill listing.  There is a slight difference in the language of the new amendment within the "Q" endorsement language.  The old language refers to the "local fire official", and the new language refers to the "chief local fire official".
Another development this week was in reference to H.B. #6518 which was an EMS bill that was re-written to  provide "disciplinary" language for different grades of EMS personnel.  The language was amended to include a Task Force to study the concerns expressed at the public hearing regarding PSA assignments.  The task force will report back to the next legislative session starting on February 2014.
Activity this week included:  H.B. #5250, #5278, #5441, #6523, #6524, & #6596 were passed in the Senate and await the Governor's signature.
H.B. #5480, #6033, & #6518 passed the House and moved to the Senate.
S.B. #929 & #975 passed the Senate and moved to the House.
H.B. #6007 & S.B. #1073 were signed by the Governor on 5/28.
Please email with any questions.
Ted Schroll Jr.,

Legislative Representative
Connecticut State Firefighters Association
Wethersfield, CT 06109-2634