by
admin
on Tuesday, May 7th, 2013 |
Comments Off

on CSFA Legislative Update – May 1, 2013 from Ted Schroll, Jr with House Bill Status Report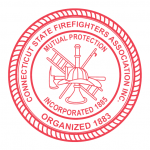 All,
The General Assembly met in session on Wed 4/24.  They moved many bills from both the House & Senate out to committees.  This is somewhat typical of bill movement after the budget documents are finalized.  With no meetings on Thurs. or Fri., there is little to report.  I would anticipate several committee meetings on Mon. & Tues. of next week to pass bills onto the calendar again.  It has been mentioned that the General Assembly will be meeting on Wed. & Thurs. this next week.  I expect to meet with some individuals on Monday to discuss acceptable language for H.B. #6015.  I will also be lobbying members of the Appropriations committee to ask them to move H.B. #6454 out of committee on Tues.
I added S.B. #1113 to the listing this week.  Section #12 of this bill makes reference to local ire marshals being able to communicate with the State Fire Marshal by email for certain conditions.  Previously, by statute, those certain communications had to be by first class mail
Bill movement this past week:  H.B. #5250, #5278, #5480, #5542, #6334, #6454, #6495, S.B. #823, #925, #975, & #1134 were all moved from the calendar to the noted committees.  The following bills moved from committees out to the calendar:  H.B. #6596, S.B. #431, #1173, & #1113.
Ted Schroll Jr.,

Legislative Representative
Connecticut State Firefighters Association
Wethersfield, CT 06109-2634