by
admin
on Friday, May 16th, 2014 |
Comments Off

on CSFA Legislative Update – May 14, 2014 from Ted Schroll, Jr.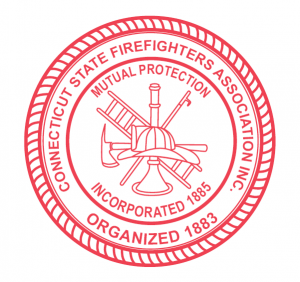 All,
The 2014 regular session of the CT General Assembly came to an end at midnight on Wednesday 5/7/2014.  As you will notice by the number of bills passed on 5/7, there was a flurry of last minute activity.  I am sending along the listing of tracked bills as of Thursday A.M., the "day after".
As I have mentioned in years past, it's possible that all legislation is not flushed out yet.  Sometimes it takes a few weeks to find out that there are some issues that appear to die, but show up in some obscure bill at a later date.  One such catch-all can be the budget implementer bill.  This year's implementer is some 300 pages with just over 250 separate sections.  Already there are two of my tracked bills that were inserted.  Per my list, it would appear that H. B. #5542 and H. B. #5503 died on the calendar.  However, the content of both of these bills are found in the implementer bill.  H. B. #5542, more commonly referred to as the PSA Task Force Bill passed the House but did not get taken up in the Senate.  The proponents of the bill were able to get the entire language from H. B. #5542 inserted into sections 19-22 of the implementer, and the initiative was passed into law.  Some proponents of this issue have referred to this issue as "the single biggest change to EMS in CT in the last 40 years.  The initiatives of H. B. #5503 was similarly passed within section 162 of the implementer bill.  As of 10/1/2014, the UConn Health Center will become it's own PSA.
Bills of note that did NOT pass were H. B. #5070, the Goshen Vol. F.D./OSHA bill; H. B. #5533, the workers' comp/PTSD bill for some public employees; and S. B. #439, the EMS A/B recommendation bill.
Some issues that DID pass were S. B. #29, the bonding bill that includes almost $16 Million which it is hoped will provide all the additional needed funding to complete the Regional Fire Training School Capital Improvement Project started in the late 1990's; S. B. #101 establishes September 27th of each year as First Responder Day; section 6 of S. B. #235 requires DOT to conduct an analysis of the corrosive effects of road chemical treatments.
All Fire Departments and emergency responders should take note and familiarize themselves with the provisions of S. B. #430.  It is my understanding that this bill makes changes to current legislation pertaining to emergency vehicles passing a standing school bus with flashing red lights.  If you note, these changes will take effect on 10/1/2014.
If I am able to find any additional legislative issues that were hidden inside seemingly innocent bills, I will attempt to pass that information along.  Please email if any questions.
Ted Schroll Jr.,

Legislative Representative
Connecticut State Firefighters Association
Wethersfield, CT 06109-2634
Email thschroll@snet.net