by
admin
on Wednesday, April 12th, 2017 |
Comments Off

on CSFA Legislative Update with House Bill Status Report – April 12th, 2017 from Leon Collins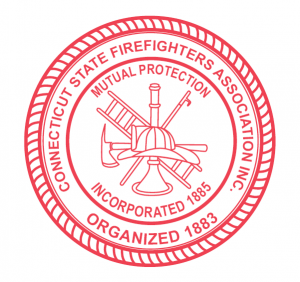 All,
This week we need Connecticut Fire Service officials from across the state to assist our efforts to acquire funding for the Regional Fire Schools. Right now, our best chance for success is to convince the members of the General Assembly's Appropriations Committee to support adequate funding for the operational needs of all nine schools. In the Governor's budget that was released on February 9th, 2017, it was proposed that the current funding for the Regional Fire Schools remain at $20,000 for each school. This level of funding is woefully inadequate and is similar to previously proposed budgets from the Governor.
If you have a legislator on the Appropriations Committee, please ask your legislator to support increased funding for the Regional Fire Schools for the Fiscal Year 2018 and Fiscal Year 2019 biennium budget. At this point, please do not mention a specific funding source for doing this – several are being researched and it is not clear yet which one may be proposed as an alternative to the surcharge proposed earlier this session in H.B. 5207.
Appropriations is scheduled to release its budget by the end of April, so please look at attached list of senators and representatives who are now members of the Appropriations Committee. The list includes all current Appropriations Committee members and the town or cities they represent. If there is an senator or representative from your town or city on Appropriations, write a letter to him or her and send it to the email address provided on the attached list as soon as possible. When you right your note, please send me a copy so I can keep track.
We need everyone to help in this effort and please keep the tone of the notes positive as we try to gain bipartisan support.
To see the full list of proposed bills that we are tracking, see our updated CSFA House Bill Status Report.
Please contact me if you have any questions or requests related to legislative issues.
Sincerely,
Leon Collins
Legislative Representative
The Connecticut State Firefighters Association
49 Midwood Road
Branford, CT 06405
(203) 494-7842 voice and text
(203) 481-1446 fax
collins@csfa.org email
http://csfa.org website