by
admin
on Tuesday, March 7th, 2017 |
Comments Off

on CSFA Legislative Update with House Bill Status Report – March 7th, 2017 from Leon Collins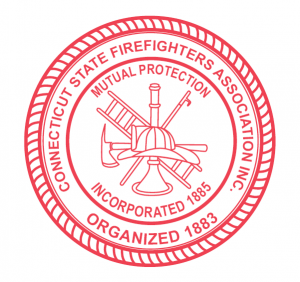 All,
Most importantly this week, there is a Public Hearing at the LOB in front of legislators of the Finance, Review and Bonding Committee on Thursday March 9th, 2017 at 10:30am in Rm 2E for matters related to Governor's Bills, specifically,  S.B. 788 is on the agenda ( i.e., AN ACT AUTHORIZING AND ADJUSTING BONDS OF THE STATE FOR CAPITAL IMPROVEMENTS, TRANSPORTATION AND OTHER PURPOSES.) The bill itself does not specifically refer to Fire Schools or related issues, however, this is an opportunity to submit testimony to urge and convince every legislator possible to continue the bonding of our Regional Fire Schools. Please email written testimony in Word or PDF format to FINtestimony@cga.ct.gov. The Committee requests that testimony be limited to matters related to the items on the Agenda.  The first hour of the hearing is reserved for Legislators, Constitutional Officers, State Agency Heads and Chief Elected Municipal Officials.  Speakers will be limited to three minutes of testimony.  The Committee encourages witnesses to submit a written statement and to condense oral testimony to a summary of that statement. If you would like to submit oral testimony, at the Public Hearing, please contact me, Leon Collins and I will add your name to the list of people who wish to testify.
Some other bills are moving forward through their respective committees. You can see the list of bills CSFA is actively supporting this session below:
H.B. 5207 To impose a surcharge on the net direct premiums of homeowners and renters insurance policies written on property or risks located or resident in this state, to fund the operating budgets of regional fire schools.
S.B. 27 To expand workers' compensation coverage in certain situations that result in mental or emotional impairment. ("The PTSD Bill")
H.B. 7047 To require each municipal and volunteer fire department to maintain the pump and aerial components of such department's fire apparatus in compliance with the inspection, maintenance and testing requirements of standard 1911 of the National Fire Protection Association. ("The Apparatus Bill")
H.B. 7092 To require the installation of smoke detection and warning equipment in residential buildings, amend requirements concerning the Fire Safety Code and delete certain immunity provisions regarding local officials' duty to detect carbon monoxide within a public school building.
S.B. 847 To allow state and local police officers to obtain insurance records from insurance companies to aid in the investigation of fires of undetermined or incendiary origin.
H.B. 6258 To include within the offense of intimidation based on bigotry or bias the act of a person intimidating or harassing another person because such other person is a police officer, firefighter or emergency medical technician.
To see the full list of legislative bills that we are tracking, see our updated CSFA House Bill Status Report.
Please contact me if you have any questions or requests related to legislative issues.
Sincerely,
Leon Collins
Legislative Representative
The Connecticut State Firefighters Association
49 Midwood Road
Branford, CT 06405
CSFA Online 2017