by
admin
on Tuesday, May 16th, 2017 |
Comments Off

on CSFA Legislative Update with House Bill Status Report – May 16th, 2017 from Leon Collins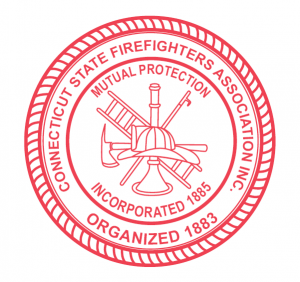 Now that the revised Governor's Budget was released today, everyone awaits the release of the budgets from the both the Republicans and the Democrats which are expected to be released sometime Tuesday, May 16th. Governor Malloy's latest budget has reduced state contribution to the Regional Fire Schools to zero levels. This is the last thing we wanted to hear, however, many of us have quietly expected this considering CT's worsening fiscal condition as a result of our state's growing deficit.
Similar to most agencies and services awaiting necessary state funding, we don't know what will happen regarding our primary funding needs (i.e., operating budgets of the Regional Fire Schools).
There is still is a chance that the concept of HB 5207 (the bill to fund the operating budgets of the Regional Fire Schools) might be amended to some bill that reaches the floor this session, however, the pathway for that to happen is not evident because so much hangs in limbo at this point with the state budget.
Some good news is that one of the bills we have supported JFed out of committee (HB 7047, "The Apparatus Bill"), however, there was some vocal opposition to the bill last Friday at the Appropriations Committee meeting from some legislators representing smaller towns.
We are making every effort to lobby legislators to have the funding levels for the Regional Fire Schools operating budgets restored to levels that allow us to continue to operate.
As soon as the additional budgets are released, I will post them.
To see the full list of proposed bills that we are tracking, see our updated CSFA House Bill Status Report.

Sincerely,
Leon Collins
Legislative Representative
The Connecticut State Firefighters Association
49 Midwood Road
Branford, CT 06405
(203) 494-7842 voice and text
(203) 481-1446 fax
collins@csfa.org email
http://csfa.org website