by
admin
on Wednesday, May 3rd, 2017 |
Comments Off

on CSFA Legislative Update with House Bill Status Report – May 3rd, 2017 from Leon Collins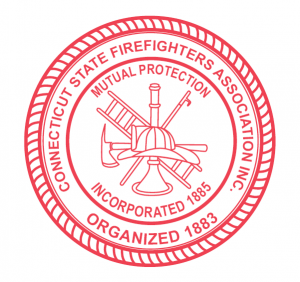 As most of you know by now, the Appropriations Committee did not pass a budget before their April 27th deadline last week. Right now, it is not clear when legislators will come to an agreement on a budget as talks between party leaders and Governor Malloy continue.  We continue to lobby members of the House and Senate to support an increase in the operating budgets of the Regional Fire Schools as part of the state budget they ultimately hand up to the governor we hope before the end of the session. We are all aware that decreased state income tax revenue this year and next will make will make a balanced budget more of a challenge for legislators to achieve.
Several bills we are following have successfully JFed out of various committees. The latest language, bill summaries and OFA Fiscal Notes can be found in the LCO File Copies listed and linked below:
Additionally, the last report we received from the UPFFA regarding the issue of alternative funding for the Cancer Bill (Public Act 16-10) is that the success and direction of the search by the Governor's Office for funding is contingent on the budget that has yet to be submitted by legislators this session.
House Bill Status Report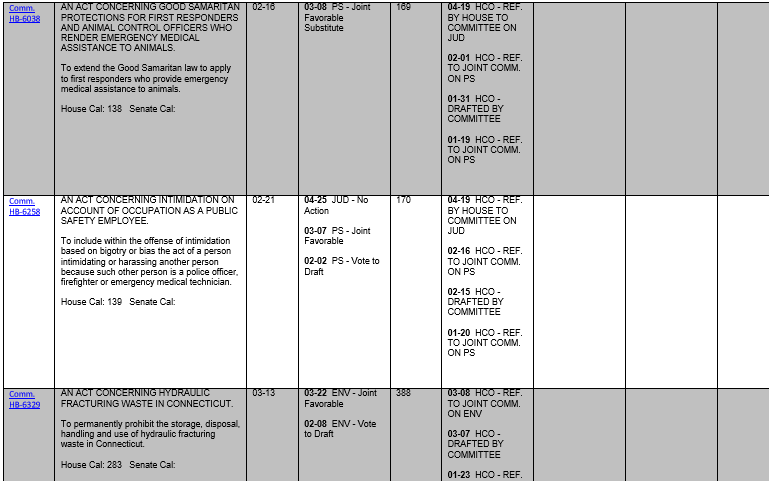 To see the full list of proposed bills that we are tracking, see our CSFA House Bill Status Report. This week, I have reduced the number of bills on the status report because several did not pass out of various committees before their JF deadlines.

Please contact me if you have any questions or requests related to legislative issues.
Sincerely,
Leon Collins
Legislative Representative
The Connecticut State Firefighters Association
49 Midwood Road
Branford, CT 06405
CSFA Online 2017