by
admin
on Wednesday, July 24th, 2013 |
Comments Off

on CSFA thanks 2 new web sponsors: Phoenix Cleaning & Restoration and Just Contents
New Wallingford Businesses support Connecticut State Firefighters Association
CSFA would like to thank Rich Naccarato for his show of support  for firefighters across the state this summer.
Naccarato, our newest website sponsor, is the CEO of two new companies that are located in Wallingford and serving homeowners and businesses statewide. Phoenix Cleaning & Restoration is a full-service company specializing in fire damage restoration, water remediation, structural drying, emergency board-ups and content cleaning. Just Contents is the sister company to Phoenix and provides customers with pack-out/pack in services, content inventory and temporary climate-controlled storage at their new facility.
Naccarato tells CSFA that his team of trained professionals has over a hundred years of experience assisting other Connecticut companies and families who are the unfortunate victims of fires, floods and other catastrophes. "I know that so many firefighters work so hard every day here in Connecticut. I just want to let them and their families know that we appreciate everything they do. We take our hats off to all first-responders, but we have a special respect for firefighters."
For more information about Rich Naccarato and his new companies, you can visit the Phoenix Cleaning and Restoration website and you can also visit the Phoenix Cleaning and Restoration Facebook page to "like" them and show your support.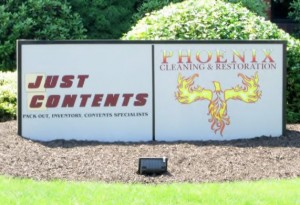 There is still advertising space available on our website. If you are interested, please contact
webmaster@csfa.org
 
CSFA Online 2013