by
admin
on Monday, March 20th, 2017 |
Comments Off

on Want to bring in new volunteers to your Fire Department? Come learn how this weekend in Branford!
Learn How to Bring in More Volunteers to your Fire Department
The Connecticut Fire Chiefs Association is working with Volunteer Workforce Solutions again to help train and inform local Fire Departments across the state to take advantage of the training and financial opportunities made available by Phase III of the FEMA SAFER program.
The program is being offered in separate sessions on Saturday and Sunday, March 24th and 25th from 9am to 12:30pm and registration is still available today and at the door.
Go to https://ctvws_phase3.everbrite.com to register for either session.
Learn about Fire Department Financial and Training Opportunities
Where: Branford Fire Department Headquarters
When: Saturday or Sunday, March 24th or 25th from 9am -12:30pm
For more information see the flyer below: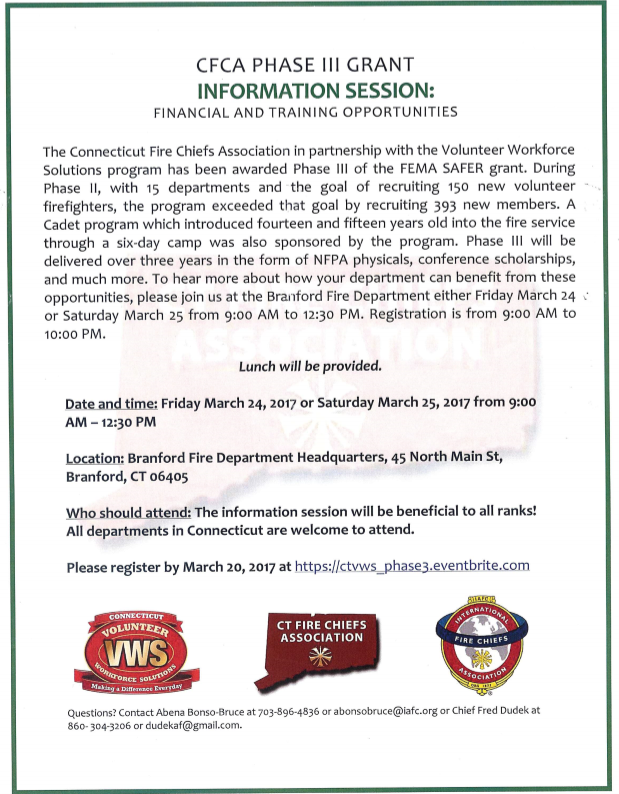 CSFA Online 2017