by
admin
on Saturday, March 30th, 2013 |
Comments Off

on CSFA Legislative Update – March 29, 2013 from Ted Schroll, Jr. with House Bill Status Report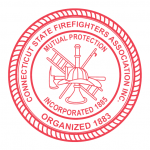 All,
The session moves forward.  This week marks the approximate mid way point.  Some of the committees that we deal with have reached their JF (Joint Favorable) deadlines.  This means that no more new bills will be coming out of these committees.  The Labor and General Law committees had their JF deadlines on Tuesday of last week and the Public Safety committee had it's JF deadline on Thursday.  The Transportation and Energy & Technology committees have their deadlines next week.
Most of the bills that were JF'd this week came from the Public Safety committee.Those include: H.B. #5278, #5441, #5542, #6007, #6015, #6160, #6425, #6523, #6524, #6596, S.B. #929, & #1094.  Some had substitute language and I have attempted to provide that language.  I did not get all the substitute language that came out on Thursday.  I expect to obtain that information and will pass that along next week.
Several bills that previously passed out of committee were moved onto the Calendar this week.  They are: H.B. #6434, #6454, S.B. #431, #823, & #898.  It's possible that their journey through the system will continue.
If I can be of any assistance, please do not hesitate to call or email.
Ted Schroll Jr.,

Legislative Representative
Connecticut State Firefighters Association
Wethersfield, CT 06109-2634