by
admin
on Tuesday, April 23rd, 2013 |
Comments Off

on CSFA Legislative Update – April 23, 2013 from Ted Schroll, Jr with House Bill Status Report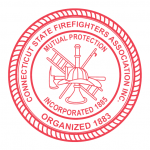 I want to thank all of those who sent me emails relating to H.B. #6454, the Work Zone Bill.  I submitted the information and I feel that it was a deciding factor to getting the bill back out of committee on Friday.  There was several questions as to the need, but the ranking member of the committee mentioned, on the record, that he had received information from the CSFA (your emails) that made it appear that there was a need.  The bill was passed out of committee with only one negative vote.
I have deleted a majority of the bills we have been tracking.  The deadline for any new bills has passed.  The Appropriations & Finance committees are the only active committees left open and their deadlines are Tues & Wed respectively.  On Friday the Appropriations committee made public their answer to the Governor's budget document.  We were able to obtain some changes from the original.  Of the items we follow, we were able to, once again, separate the Regional Fire School operating funding and the Fire Radio maintenance accounts into individual line items.  We were not able to overcome the 5% reductions from the 2012/2013 rescission.  However, we were able to overcome the 5% rescission to the CSFA disability account.  That account was restored to the original 2012/2013 level.  Keep in mind that this document is not final.  The Legislative Branch and the Executive Branch will now negotiate a final budget.
The bills in this week's listing are the only bills I have been tracking that are still alive.  I have added 2 new bills this week.  H.B. #5480 came out of the Environment committee with a section that pertains to tampering with hydrants, and H.B. #6655 pertains to college campus security.  I am flagging the bill for future activity.  There was a legislative session on Wednesday  (4/17) and many bills moved from the calendar.  Among them was H.B. #6454, the Work Zone bill, that was sent to the Transportation committee.  That committee met on Friday and passed the bill back out to the House floor.  We are still having discussions with the insurance industry regarding the language of H.B. #6015.  We hope to be able to come to an agreement this upcoming week.
Activity this week includes; H.B. #5441, #6160, & #6454 were sent to committees and returned to the Calendar.
H.B. #5480, #6334, #6518, & S.B. #1134 came out of LCO and were placed on the calendar.
H.B. #6596 was sent to the Planning & Development committee.
S.B. #1073 was passed in the Senate and was moved to the House calendar.
I am available for any questions.
Ted Schroll Jr., Legislative Representative
Connecticut State Firefighters Association
703 Ridge Road
Wethersfield, CT 06109-2634