by
admin
on Wednesday, March 30th, 2016 |
Comments Off

on CSFA Legislative Update – March 30th, 2016 from Ted Schroll, Jr.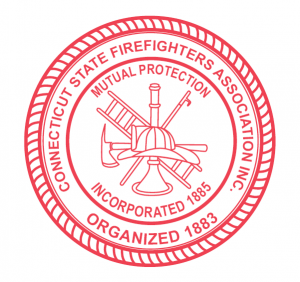 (Click the link below to see the entire report)
All,
There have been no General Assembly sessions since last week so little has happened to report.  Besides this was a 4 day week.  The House & Senate are scheduled to be in session on Tuesday 3/29.  It has been mentioned that they will be working on the new budget during this session.
MARCH 30TH IS FIRE SERVICE DAY.
 If you are able, come to the Capitol, contact your Representative or Senator, and explain to him/her your opinion on the fire service legislation we are working on.  Tell them why you need cancer compensation medical coverage for on the job toxic exposures.  Tell them why a blue light identifies a volunteer firefighter and why it should continue.  Tell them why the Regional Fire School operating budgets should be funded.  Explain to them why non experts off the street should not be "deputized" to perform routine fire inspections.
I have added one new bill to the listing this week. It is S.B. #464.  Because of the City of Hartford's economic situation, the bill would allow the city to establish a "Financial Sustainability Commission."  Normally this is not a bill that we would follow.  However, because the operations of this Commission would be able to make changes in the collective bargaining process for Hartford's firefighters (CSFA members), we are tracking this legislation.
Other bills continue to move through the system.  Activity the past week includes:
H.B. #5053 was moved to the Planning & Development committee.
H.B. #5267, #5269, #5277, #5299, #5327, #5549, S.B. #167, & #259 were all placed on the calendar.
H. B. #5537 & S. B. #15 were moved out of committee.
H.B. #5272, #5274, #5279, #5365, #5406, #5407, #5411, #5412, #5463, #5544, #5545, #5546, S. B. #120 & #388 are expected to be placed on the calendar during next week.
I am available for any questions.