by
admin
on Sunday, April 17th, 2016 |
Comments Off

on CSFA Legislative Update – April 17th, 2016 from Ted Schroll, Jr.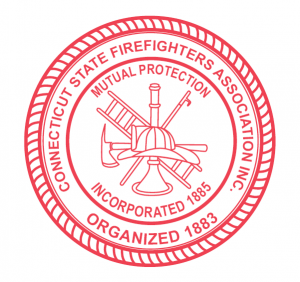 Connecticut State Firefighters Association House Bill Status Report
(Click the link below to see the entire report)
House Bill Status Report April 17, 2016
All,
The General Assembly was in session for 2 days this past week.  They did not pass anything that I was tracking.
There was a new development this week that I have never seen before.  After the normal budget procedure (Approps budget), the Governor has now submitted a second budget proposal because the committee did not cut enough to make up for the $900 Mil deficit.  I have been told that the Appropriations committee now has to address that proposal.  As a result, the monies that were restored in the Approps proposal were zeroed again by the Governor.  If you remember, the Gov originally zeroed the Reg Fire Schools, and lump summed the CSFA disability and radio accounts.  The Approps committee restored limited funding to 6 schools, but not the 3 municipal schools.  The Gov's new proposal for all these items is the same as his original.  Right now we do not know where we stand compared to the previous proposal.  When we left the Capitol on Thursday, the Appropriations committee was going to go into a caucus to discuss this issue.
The G.A. is supposed to go into session on Tues, Wed, & Thurs. next week.  It is expected that H.B. #5262 (F/F cancer coverage) will be acted on in the House early in the week.  H.B. #5518 (Fire School funding) was sent to the Finance committee last week.  It is on their agenda to be voted out of committee on Monday.  We are fairly confident that it will be O.K. for Monday.  As we move further along, we may need your email support.  We will keep you advised.
Bill activity this past week:
H.B. #5518 went to Finance, S.B. #134 & #167 went to Appropriations.
H.B. #5274, #5406, #5407, #5412, & #5546 were voted out of respective committees and were placed on the calendar.
You will note that this week's listing identifies bills that have died in committee or were never acted upon to date.
I am available by email if any questions.