by
admin
on Wednesday, April 27th, 2016 |
Comments Off

on "Firefighter Cancer Bill" Passes Both CT House and Senate; Awaits Governor's Signature
House Bill #5262 Passes CT House Unanimously April 21st, Clears Senate April 26th
Following unanimous passage in the Connecticut House of Representatives last week, House Bill #5262, "The Firefighter Cancer Bill" passed the CT Senate on Tuesday April, 26, 2016 with only one dissenting vote. At this point, we await only the Governor's signature for this legislation to become law.
When this new law goes into effect, all CT firefighters who contract certain cancers will be entitled to qualify for wage replacement coverage.
Click CT Mirror reported a summary of the "Firefighter Cancer Bill" developments to date. for more details.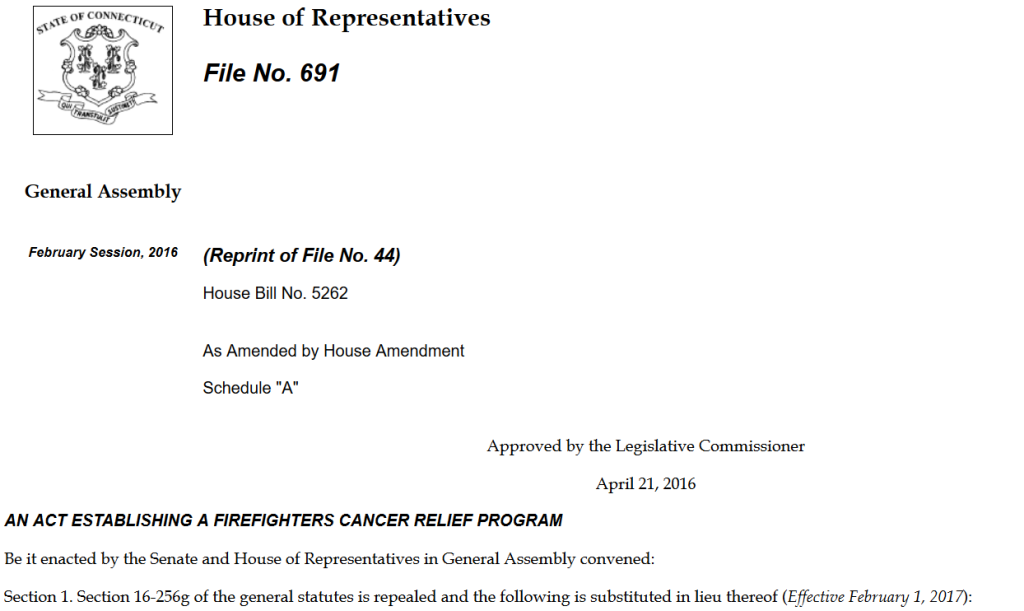 To see the full final version of the legislation that passed click, House Bill 5262, File No. 891
CSFA Online 2016