by
admin
on Monday, May 2nd, 2016 |
Comments Off

on CSFA Seeks Support to Restore CT Firefighters Memorial – Fundraising Dinner Monday, June 6th
Dinner for CT Firefighters Memorial to be Held at Aqua Turf in Southington
There has been a lot going behind the scenes for the past several weeks to help raise money for the maintenance of the Connecticut Firefighters Memorial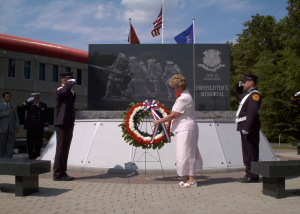 located in Windsor Locks near the Connecticut Fire Academy. Presently, the monument needs some costly maintenance to replace and restore some of the granite panels that have worn prematurely. The Memorial Committee of the The Connecticut State Firefighters Association hope that friends and families of the Fire Service will spread the and come out to support restoration of the memorial to pristine condition.
Please read the recent letter from CSFA President Vaughan Dumas asking all to support the necessary restoration: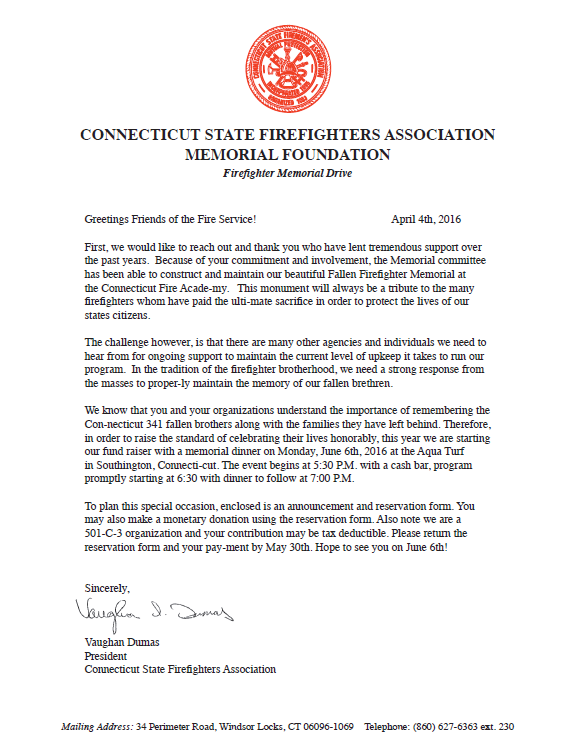 To copy the letter in a .pdf file please click the following link: CSFA Letter for Aqua Turf Fundraiser on Monday, June 6th, 2016
Thanks in advance for your support!
CSFA Online 2016