by
admin
on Thursday, March 23rd, 2017 |
Comments Off

on CSFA Legislative Update with House Bill Status Report – March 23rd, 2017 from Leon Collins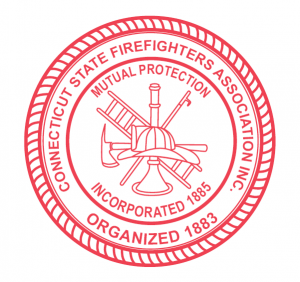 All,
HB 5207 (AN ACT IMPOSING A SURCHARGE ON CERTAIN PERSONAL RISK INSURANCE POLICIES TO FUND REGIONAL FIRE SCHOOLS' OPERATING BUDGETS AND CERTAIN FIREFIGHTER TRAINING COSTS) had a public hearing but has stalled in the Insurance and Real Estate Committee. The best news is that we still have a commitment from Sen. Tim Larson to assist Rep. Linda Orange's bill perhaps by amending it to another bill in Public Safety and Security Committee.
Additionally, we had a good long meeting with Sen. Steve Cassano and his staff today March 23rd in which we discussed how the senator might use his SB 538 (AN ACT APPROPRIATING FUNDS TO THE DEPARTMENT OF EMERGENCY SERVICES AND PUBLIC PROTECTION TO FUND FIRE TRAINING SCHOOLS) to help in our efforts with Rep. Orange's HB 5207. We discussed some alternative funding sources and have another meeting on Tuesday to follow up the research Sen. Cassano has asked his staff to do between now and then.
HB 5089 (AN ACT ELIMINATING THE CITIZENS' ELECTION PROGRAM AND TRANSFERRING FUNDS TO STATE AND REGIONAL FIRE TRAINING SCHOOLS) has not had any movement in the Government Administration and Elections Committee. Rep. Sampson has not provided any further action on the bill.
Several bills have moved forward in various committees (each bill listed bellow is followed by a link to the latest available version of the bill):
Still no word from the UPFFA or the Governor's staff regarding progress with finding an alternative funding source for 2016's Public Act 16-10 ("The Cancer Bill").
To see the full list of proposed bills that we are tracking, see our downloadable CSFA House Bill Status Report.
Please contact me if you have any questions or requests related to legislative issues.
Sincerely,
Leon Collins
Legislative Representative
The Connecticut State Firefighters Association
49 Midwood Road
Branford, CT 06405